Meeting in the Commons
I am very tickled with how well this page came out. Between the angles and the poses and the framing, it is just about right on the nose with what I was looking to do.
What could they have possibly decided? Guess we'll have to wait and find out. (Well we know a little bit just from what Cabal said two pages ago...)
Spiderforest Kickstarter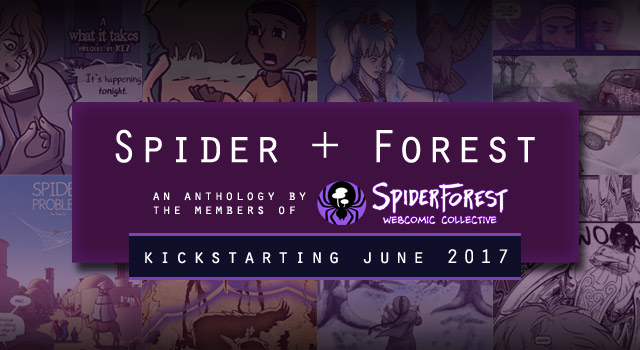 The Spider Forest Anthology, VOL1's Kickstarter has gone LIVE.
Twenty Spiderforest creators have contributed stand alone comics that somehow incorporate the theme Spider + Forest! There are some really wonderful interpretations of the theme!
As a backer you can get some really fabulous rewards, such as sticker, pins, coloring books, personalized art and even cameo's in your favorite comic's pages.
New Podcast!
A new week hails the arrival of a brand new podcast, this time talking about the art of planning for, attending, and being successful at conventions! Check it out!